President Joe Biden's most significant accomplishments in office
1. Abortion: Pledged to make Roe v. Wade "the law of the land"
Before winning the election, Joe Biden pledged to make Roe v. Wade "the law of the land." It came about when Trump, a pro-life, supported moves to reverse the landmark decision on legal abortion.
His "pro-abortion voters" were supportive but wanted more. Even with Roe still in effect, states in the South and Midwest enacted regulations limiting abortion. Something Biden swore to stop. [CBS News]
Biden's first State of the Nation Address
Biden's first SONA in 2022, the President Twitter, "Ford is investing $11B to build electric vehicles—creating 11,000 jobs across the country. G.M. is making the largest investment in its history—$7B to build electric vehicles, creating 4,000 jobs in Michigan."
Tesla has created over 50,000 US jobs building electric vehicles & is investing more than double GM + Ford combined

[fyi to person controlling this twitter]

— Elon Musk (@elonmusk) March 2, 2022
2. Forgive student loan debt
The struggle is real for many Americans, who are still making payments for college debt even after a decade or so. President Biden wants college free for those making up to $125,000 per year.
He said it would be funded by repealing the high-income "excess business losses" tax cut in the Coronavirus Aid, Relief, and Economic Security (CARES) Act.
It made simple sense for the President because the tax cut overwhelmingly benefits the wealthiest Americans and is unnecessary for addressing the current pandemic.
3. The Gender Equality Act of 2021
The White House said on June 25, 2021, that Americans lack basic non-discrimination protections just because of who they are or whom they love. President Biden wants every American to live freely, openly, and safely.
He calls the Senate, dominated by liberals, to swiftly pass the Equality Act, legislation that will provide long-overdue federal civil rights protections to LGBTQ+ Americans and their families. [White House]
In 2022, Biden proclaimed the month of June as "Lesbian, Gay, Bisexual, Transgender, Queer, and Intersex Pride Month," reaffirming his administration's "commitment to do more to support LGBTQI rights.
3. Historic Appointment: Rachel Levine
President Biden's historic appointment of Admiral Dr. Rachel Levine as Assistant Secretary for Health on March 26, 2021. She is the nation's highest-ranking openly transgender official.
Admiral Levine will lead 6,000 Public Health Service officers serving the nation's most underserved and vulnerable population. [USPHS]
Dr. Rachel Levine advocates puberty blockers and sex transition for minors
In 2022, Levine was celebrated as one of USA Today's "Women of the Year." She is a biological man who advocated the chemical castration of children.
Levine posted on Twitter that a new study found trans youth with access to a puberty blocker have declined the chances of suicide. When asked by a senator regarding reassignment surgery without parental consent, she neither confirmed nor denied her support for it. [Reuters]
4. Around $450,000/person for "separated families"
According to WSJ, the Biden administration considers payments of around $450,000 per person, affected by the Trump administration's zero-tolerance policy in 2018.
"President Biden pledged to make it up to the families," wrote N.Y. Times in 2021 but later reported that the president "rejected the payments" after fierce opposition.
The U.S. Departments of Justice, Homeland Security, and Health and Human Services consider payments that could amount to close to $1 million a family, though the final numbers could change. To date, the compensation is pending.
5. Climate Change mitigations, gearing for "Green Energy"
Biden's move to reduce carbon emissions was hailed by fellow Democrats-Liberals pushing for the Green Deal. However, speculators blame the gas price, which may cause inflation.
The POTUS is not directly responsible for gas prices going up or down. However. he faced backlash after saying that there is mounting evidence of anti-consumer behavior by oil and gas companies.
The API fired back at Biden on Twitter: "It's the government's ill-advised decisions that are exacerbating this challenging situation" Still, some experts say it had little bearing on the rising gas prices.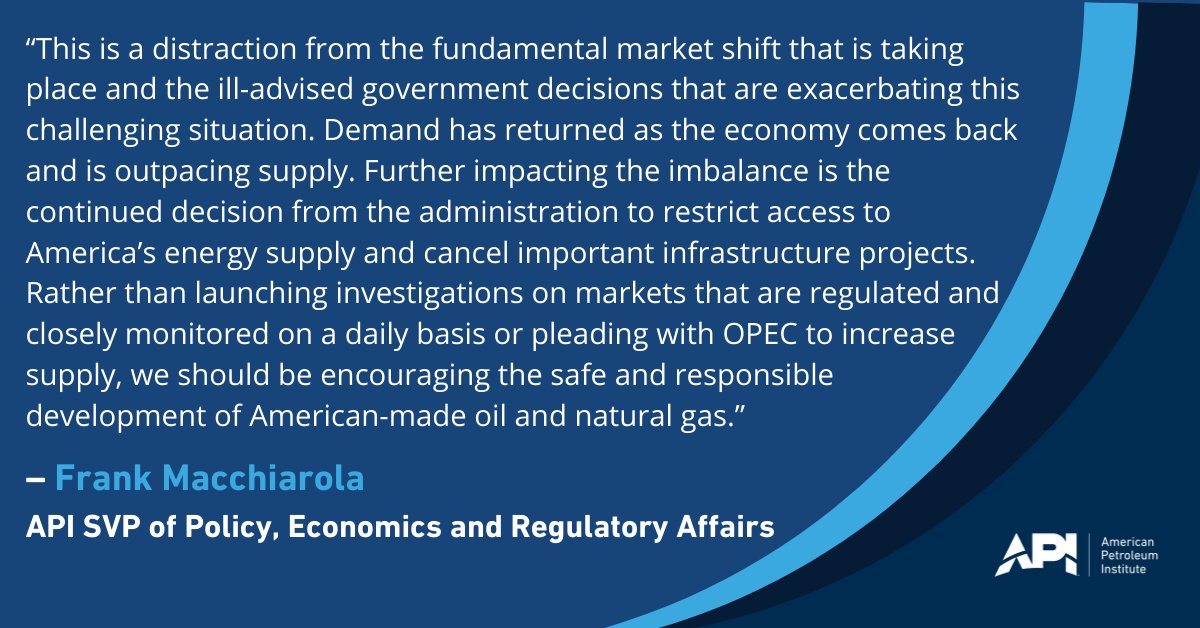 6. Project Labor Agreement or PLA
President Biden requires "Project Labor Agreements" in federal construction projects over $35 million. Reuters reported that the order signed in February 2022 would impact 200,000 workers.
However, 16 groups representing the construction industry opposed it. "The administration's flawed rationale justifying pro-PLA policies ignores marketplace realities…," the group said in a letter to the President.
The order comes on the heels of a $1 trillion infrastructure bill for the country's roads, ports, and bridge infrastructures.