Filipino language studies, now taught in prestigious universities around the world
For years, few of the world-class universities have been teaching the Filiinx curriculum. These include the Sorbonne University in France, Osaka University in Japan, the University of London in the U.K., and the University of Hawaii, among others.
In the USA, San Diego SU, USFCA, UM, Bringham Young University, UCLA, University of California Davis, NIU, Berkely, among others, have Filipino studies included in their curriculum.
UCLA welcomes Filipino Studies
In the fall of 2020, Filipino Studies will be part of a curriculum course at UCLA. The Pilipino Studies is offered as a minor under the Asian American Studies Department (AASD), a significant move for the historically diverse university.
Similar to other Asian American studies, Pilipino Studies Program include social justice, and the Filipino community's relationship with ideologies such as capitalism, racism, colonialism, and politics.
Interdisciplinary Pilipino Studies Minor
On April 29, 2020, the UCLA Department of Asian American Studies (AASD) officially announced the approval of a new minor in Pilipino Studies, set to launch in fall 2020. Since 2009, AASD has been offering a Pilipino Studies program.
Tagalog taught at Humboldt University, Germany
Recently, the Humboldt University in Germany included the Filipino language in its Philippine Studies Program, announced the Philippines Embassy in Berlin. The funding for the program was made possible through the assistance of Loren Legarda under the Cultural Diplomacy funds of the DFA.
Groundbreaking Bulosan Center for Filipino Studies at UCLA
In September 2018, the University of California, Davis, opened the groundbreaking Filipino studies center. The Bulosan Center for Filipino Studies (BCFS)is probably the first of its kind in the U.S. The facility houses in the department of Asian-American studies at UC Davis.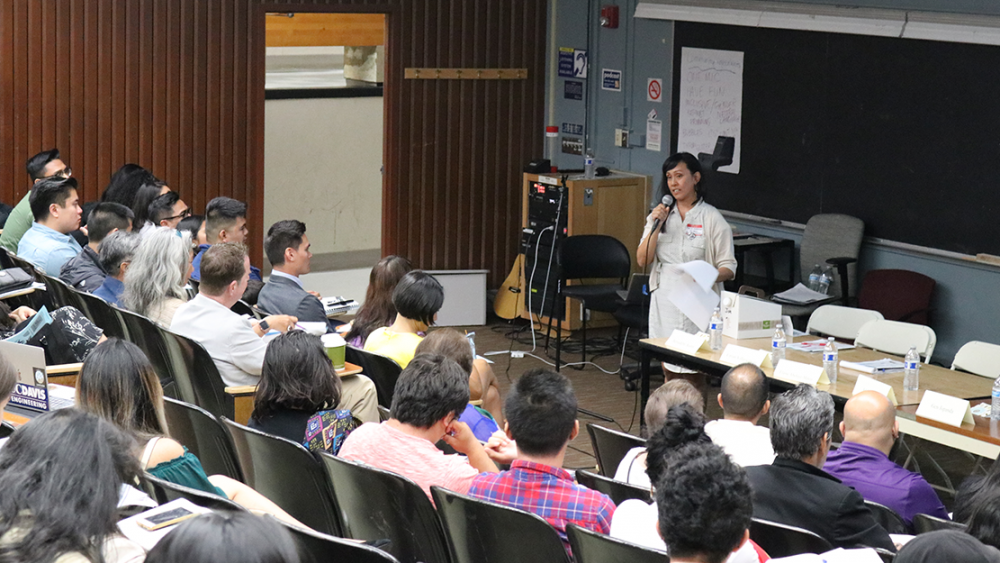 UC Berkely feeling "left behind" by UC Davis
The University of Berkely has a Filipino studies program for years. However, some students at UC Berkeley feels that the university has fallen short in providing ample resources to the Pilipinx student community.
Campus alumnus Christian Guerrero said he believes UC Davis has surpassed Berkeley with the establishment of its Bulosan Center for Filipino Studies.